I'm a fast typist and I'm pretty light on my fingers but I always hit the Enter key with authority.
You can type a lot of keys at the DOS prompt but they accomplish nothing without an Enter stroke.
The inverse is true, also. If you strike the Enter key with no prefix you're presented with another prompt. One step down, no steps further.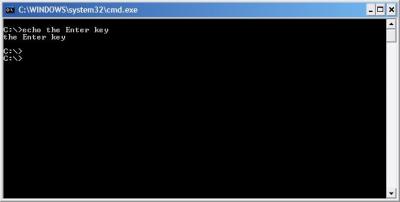 Does the Enter key rule the others or are all keys of equal importance?