Today, Dave Redl of www.familypants.com "fame" sent a rather informal cease-and-desist notice to the domain registrant of Reggieland, a discussion forum for musicians Reggie and the Full Effect. The notice is short so I will paste it verbatim:
Dear Bluecollardistro.com Registrant Sean Ingram,

Please be advised that FAMILYPANTS is a registered trademark of Dave Redl and is the brand of FamilyPants.com.

There is a profile on Bluecollardistro.com titled "FamilyPants" and information to contact "FamilyPants" with "FamilyPants" information.

http://www.bluecollardistro.com/reggieland/profile.php?mode=viewprofile&u=82

This link appears in various search engines such as Google.com. This is misleading to true potential customers of FAMILYPANTS.com. The use of this mark is not approved by the owner of the mark FAMILYPANTS nor is Bluecollardistro.com affiliated with FAMILYPANTS.

Please remove all instances of the mark, FAMILYPANTS from all parts of your web site, Bluecollardistro.com, immediately to avoid legal action.

On behalf of FamilyPants.com, we realize mistakes happen and wish you and your site continued success.

If you have any further questions regarding this matter please contact:
Dave Redl
dave@familypants.com

—
Best Wishes,

Dave Redl
The long and the short is that a Reggieland user called himself "Familypants", and that user's posts and profile appear on Google when daily millions search for this unhyphenated household compound word.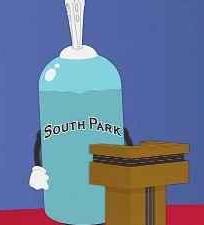 Recent portrait of Dave Redl
Dave Redl, get a life. But first, buy a children's book on how the internet works.
It's obvious this douche can use Google, so why can't he search for "improve google results"? If he did, he'd plainly see that elements embedded in Flash cannot be catalogued for search and are wasted from a PageRank perspective. Had he or his amateur web designer delved into any such widespread public knowledge he might have thought twice about requesting his entire web presence be made in a single Flash page with no HTML text whatsoever. He might also have learned that the meta keywords tag has been all but abandoned by Google since it has been so oft abused in years past.
That's my advice on investing in a strong Google presence. Need another freebie, Davey? Don't complain to a domain registrant about content on a forum. That's about 4 degrees of separation you're neglecting. Still not enough? Look up "trademark" in the dictionary and consider the grounds upon which this concept is breached.
I think it's safe to say that when this forum user chose the name Familypants 3 years ago he wasn't attempting to steal the vast popularity of the media production company of the same name, nor is he trying to do so now (though, ironically, he has). Chances are he didn't make much money posting 25 messages on an indie musician's web forum. When he wrote his last post on the message board 1.5 years ago he probably wasn't concerned about showing up on Google at all, never mind stealing the thunder of some unlikely homonymic third party. The argument for trakemark violation is pretty slim here, and I sincerely hope the administrators of Reggieland don't cave into some douche's water-squirting temper tantrum.
The nefarious possibility exists, however, that articles such as mine in fact support a ploy by a very clever Mr. Redl. A few clicks of Blogger.com's "NEXT BLOG" navbar link are likely to reveal several pseudoblogs whose sole purpose is to hock some cheap crap in the pretense of Harold Von Bloggington touting the virtues of an amazing deal he happened by. This practise is known as viral marketing – planting the seeds of personal commercial gain in someone else's cybergarden. Perhaps Leif Garrett's adage "there's no such thing as bad publicity" is the tea in the Redl kettle as he blows off steam. It's probably worked. Golfclap for the giant douche.
Dave, if your efforts were worth people's time then they'd be linking to your site and clicking your Google results. Apparently you are not much more popular than an 18 month-old message board post. Maybe instead of sniping at anonymous music fans you feel threatened by you ought to do a little googling of your own, get some pointers on web design, and make a site that search engines can actually see. Next, fill it with engaging content that will make people interested in whatever it is you do all day. Finally, make some FRIENDS who are willing to put links to your site on their already successful websites.
If you're banking on success based on a pissing contest with an indie band web forum then I commend you for setting such attainable goals. But Jack Thompson you ain't, Dave, so why don't you leave the public self-deprecating pleas for attention to members of the Bar Association.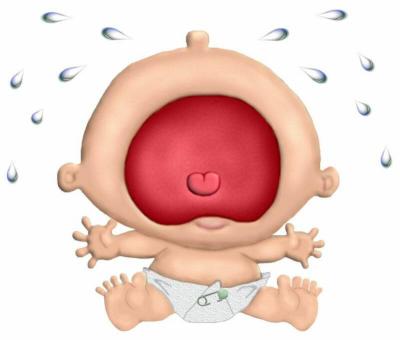 Dave Redl's strategy for success