I've just finished painstakingly copying all my previous posts and images from Blogger to the new one. Most unfortunately, it's too much bother to recreate all the much appreciated comments left by my readers on the new blog so I'll have to leave them on the old one.If you happen to find any wonkiness in the archives kindly let me know and I'll fix it right up!
— edit —
In case you're wondering what kind of troubles I'm faced with as I port my posts over from Blogger, just take a gander at this ridiculously sloppy code generated by Blogger from one of my previous posts: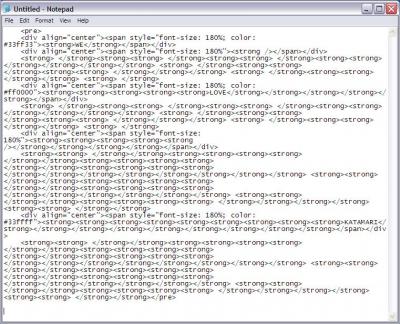 All that just to display this!
Way to make Microsoft Frontpage look good, Google!