As per the recommendation of a wise third party I've configured Google Analytics to omit inktomisearch.com from my web log analyses. Since making this change my logs seem to be returning to sane levels again. I'll keep Snap Previews active for the time being, pending my indifference to this superfluous but very nifty plugin.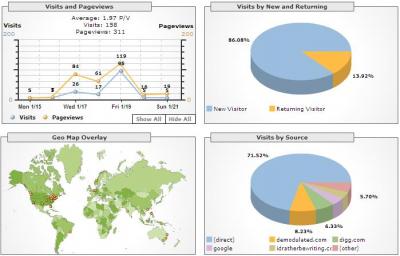 Also, note the parenthetical numbers beside my categories. These figures indicate the number of posts per category.
Keep your eyes open for new hacks! I love WordPress!