I was catching up on the news of the day by means of my RSS aggregator server's feed in Firefox. A story on Gamasutra interested me so I clicked the link, and was surprised to see this on my screen:
This was a bit of a shock as I'd visited the site a few hours before, using the same browser, with no such message. I was quite sure I'd disabled Firefox's phishing filter, though perhaps not since I upgraded to version 3.0 recently. There was no logo or brand on this warning page, and my NoScript extension showed that the page was being generated by my PC and not from a remote web server. I decided to click "Ignore this warning" and proceeded to the Gamasutra site. (I'm not hyperlinking it in case there's a real threat)
So I'm greeted by this red dropdown warning. I can't right-click it so it's not an element being rendered by the browser. It's part of my browser's UI. I went back a page and clicked "Why was this site blocked?"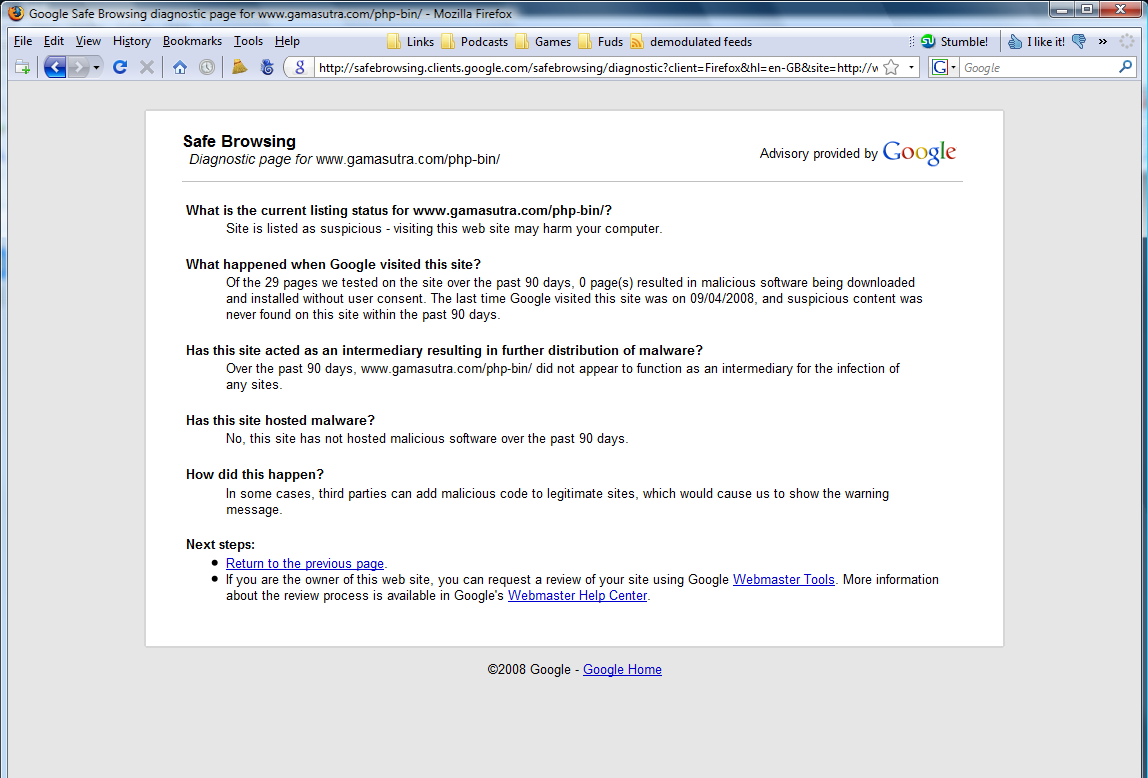 Google. And the report said there were no threats found. I looked through Firefox's options.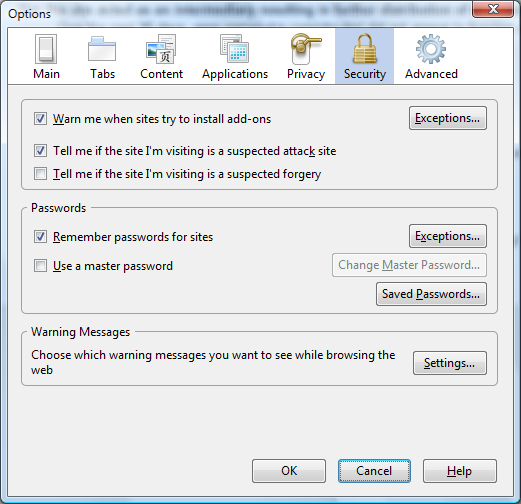 The phishing filter was turned on. I don't want to send Google a receipt for every single website I browse. I disabled it.