I read tonight on the CBC website that the Canadian Oxford Dictionary laid off its entire staff – of four – due to lack of sales.
The nationwide sales of our dictionary weren't enough to pay two full timers and two part timers. That's pretty sad.
I bought a pocket dictionary in college but have relied on Word and dictionary.com whenever I had questions of spelling or etymology. I confess that, in a pinch, I'll even use Google Suggest in my Firefox 3 search bar.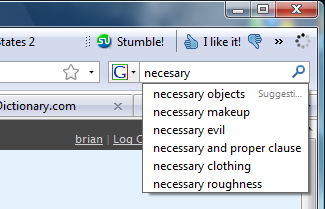 It's a real shame to think these 4 people couldn't be reallocated to an online service. Canadian English is unique.