For whatever reason, I like to reboot my PC with the shutdown command.
Out of curiosity, I checked out the arguments in the help by running the shutdown command with no arguments.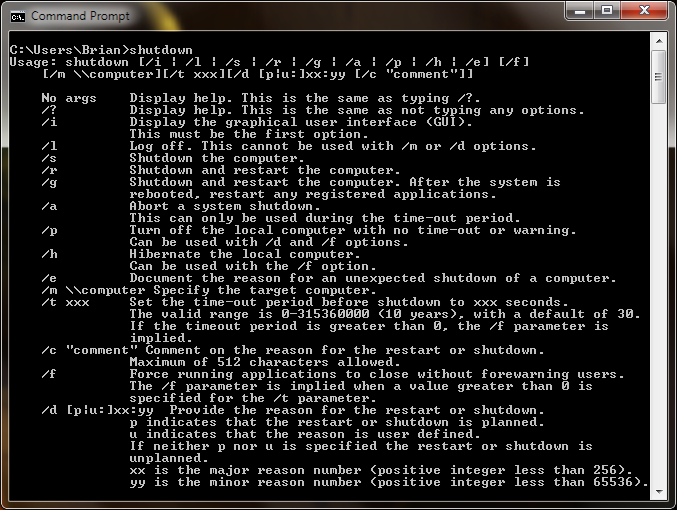 Apparently this also shows me a list of frequencies and reasons for system shutdown. Pretty neat.
I decided to insert and turn both keys at the same time, flip open the glass enclosure, and press the big black button…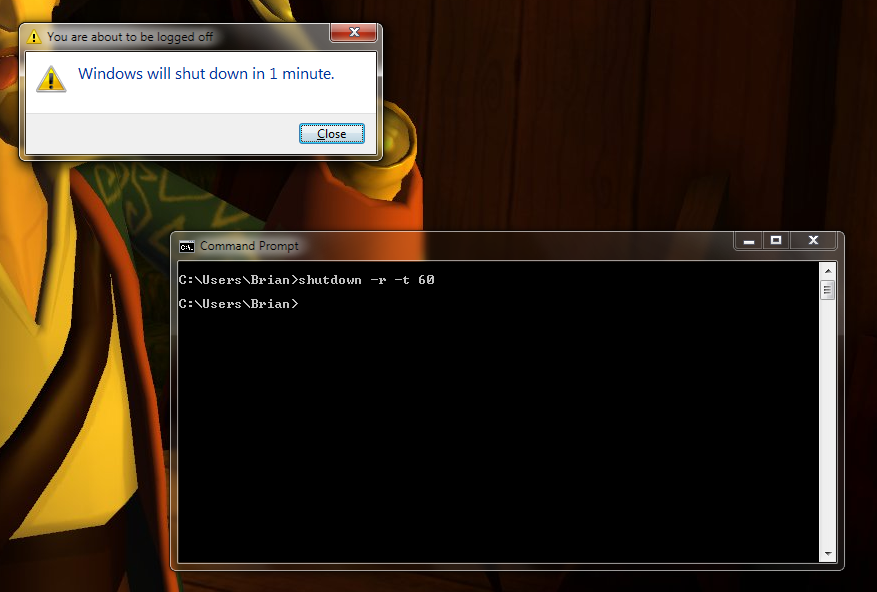 … but decided to scrub, so I picked up the red phone and got the nod from the commander-in-chief.
For no particular reason I decided to write this post using Word 2010 Beta. Go get it – it's pretty awesome (for everything but blogging).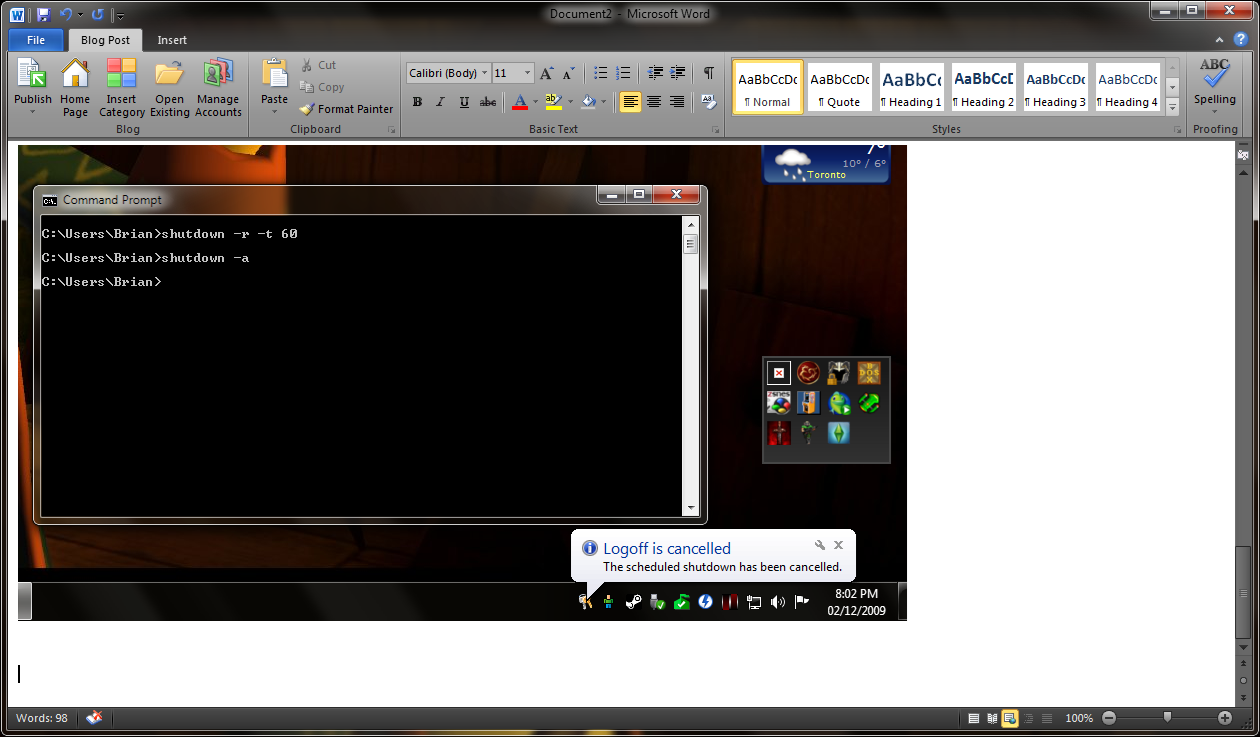 And in case you're wondering, here's my wallpaper. It's Guybrush Threepwood, Mighty Pirateâ"¢.